The growing interest in and adoption of artificial intelligence (AI) has taken many industries by storm. More than ever, companies are looking for ways to integrate AI into their tech stacks to capitalize on increased efficiency and improved cost structures. For example, 44% of companies participating in a recent PwC survey reported that increasing productivity through automation is a top priority for their AI initiatives[1]. Carrying that forward, VC investors are eager to capitalize on the AI wave having invested $4.5 billion in 2022 compared to $408 million in 2018.[2]
While AI is getting a lot of investor and founder attention, AI in PropTech is relatively unexplored. A report by Goldman Sachs below highlights the lack of artificial intelligence being applied in the real estate industry, noting construction, installation & maintenance, and building management as the three lowest shares of industry with exposure to automation by AI.[3]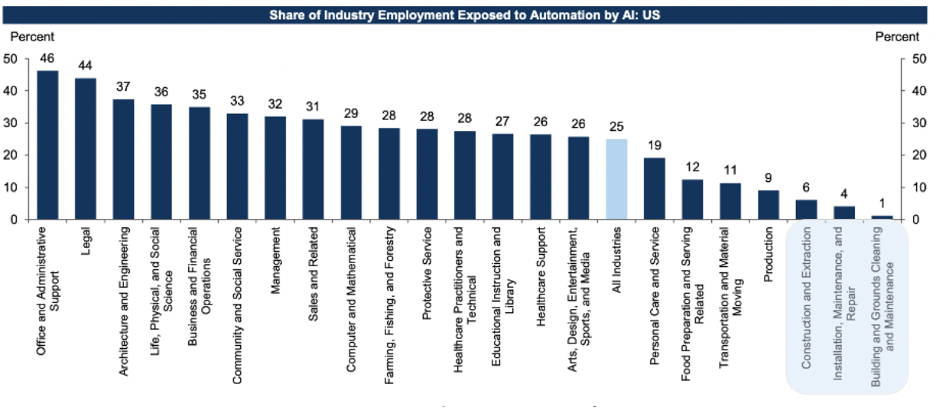 Figure 1: Share of Industry Employment Exposed to AI Automation by Goldman Sachs Report
Until recently, real estate has largely operated offline – the shift to technology is still nascent, and requires a meaningful amount of time, energy, and resources from owners, managers, and builders to integrate automation into traditional workflows dominated by pen, paper, and static worksheets. Thus, the move to AI in the built world has been slower to pick up pace. This begs the question: is there a case for investing in PropTech AI, and if so, where?
PropTech Sectors with AI Opportunity
Despite slower AI uptake, there could be many different promising avenues for incorporating AI into the workflows of myriad stakeholders across different sectors and segments. The first of which is automating repetitive, yet critical, back-office tasks that many humans don't love doing, but have to do. For example, property managers collecting income verification documents for tenant applications, mortgage officers reviewing credit histories for loan applications, or insurance agents verifying policy applications. AI can do the heavy lifting by collecting and reviewing the documentation, flagging inconsistencies, and looping in humans to do more meaningful work like digging deeper into specific discrepancies. This reduces human errors and prevents compounding mistakes that can lead to bigger problems, burgeoning costs, and greater risk exposure down the line. Figure 2 below gives a summarized look at some of the potential applications of AI within PropTech for different stakeholders.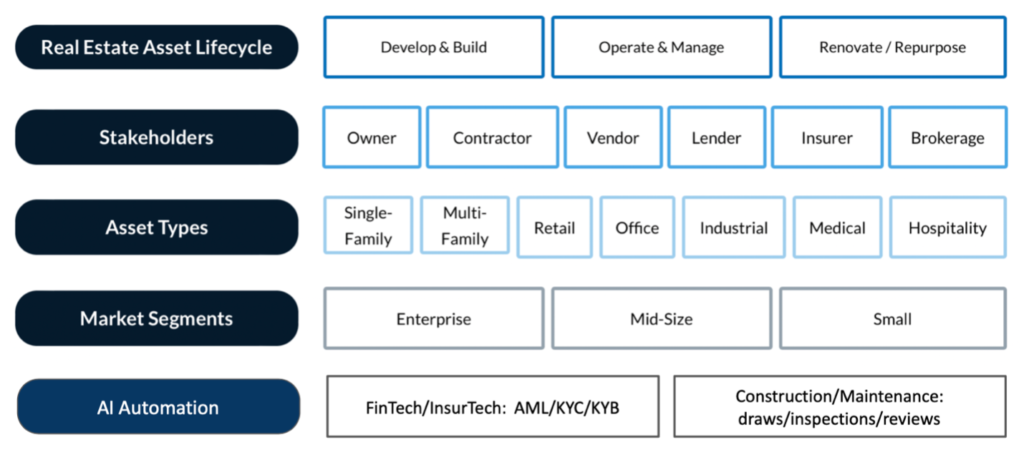 Figure 2: AI Potential in Different PropTech Sectors & Subsectors

The Need for Integrations: Property Management Systems
While AI's potential impact on PropTech is promising, it is important to note that AI startups will most likely need to integrate into existing tech stacks and workflows in order to be successful. For example, many active stakeholders use, engage, or rely on the data within property management systems ("PMSs") like Yardi, RealPage and Entrata[4]. Some of these PMSs have been used by their customers for decades and hold an exorbitant amount of data across marketing and leasing, maintenance and management, and finance and accounting.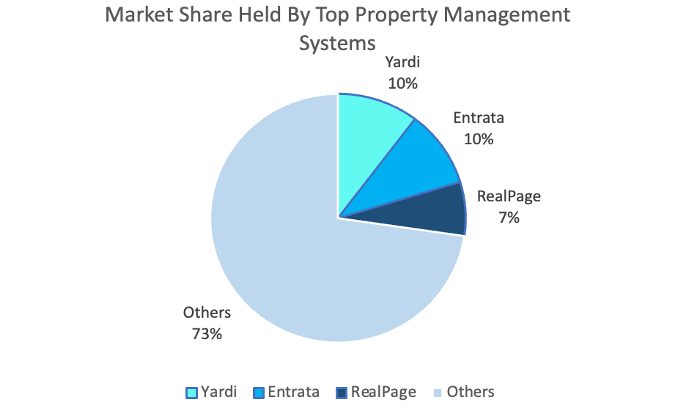 Figure 3: Market Share Breakdown of Property Management Systems in PropTech
As a result, AI startups will need to integrate with these systems in order to gain access to the data they need to properly train their AI models. If they don't, it could take longer and impact their scalability and efficacy. The good news is that integrating with PMSs isn't new! Existing PropTech startups have been integrating with the these systems for a long time – Yardi has 300+ API partners who have integrated with their software.[5]
Another potential wrinkle to consider is that AI startups might also have to compete with PMS incumbents. Analogous to Google and Microsoft, Yardi and RealPage have distribution advantages that could give them inside tracks to grow new products faster and more efficiently at scale. While there's no telling what the incumbents will do (e.g. partner, acquire, or compete), one thing is for sure that if the stakes are big enough, they represent formidable players to be reckoned with.
Limitations of AI in PropTech
Although there are sizable opportunities for AI PropTechs to take advantage of, there are also some risks and limitations that are important to acknowledge. The first is data quality. Specifically for LLMs (Large Language Models: AI algorithms that learn how to generate content and make predictions by consuming and understanding large data sets), the quality of the output depends on the quality of data inputs. The more and detailed data there is to feed the LLM, the more accurate the model will be at making the right decisions (e.g. this is a qualified borrower vs unqualified). However, property managers don't always have high-quality, consistent, and transparent data which could potentially impact AI's effectiveness. This is important because any AI that interfaces with customers on behalf of a service provider is a reflection of that vendor, so AI needs to be correct, or else it might leave a bad impression and customers may churn.
The other issue is monetization. There are no generally understood pricing models in place for AI/LLMs, and limited evidence exists that a certain pricing model (recurring, non-recurring, or a combination of free/paid subscriptions) will be more profitable given its nascency in the market. Also, because LLMs need to be fed data and used repeatedly to become intelligent and be able to give knowledgeable outputs, there is a "ramping up period" before models potentially become accurate enough to use. This could be a reason why some startups like OpenAI have started with freemium models so that customers don't have to pay, while the startups get access to the data they need to properly train their models.[6] Eventually, the idea is to switch to a paid model after the AI has been trained and users are proficient in the workflow and satisfied with the outputs.
What Does This Mean for PropTech VC Investors?
Given the opportunities and considerations around AI, we're encouraged about its positive potential impact on the built world. There's a lot of noise in the space right now, so it will be exciting to watch how everything evolves and which players start separating themselves from the pack. At Nine Four Ventures, we believe the gap between where we are now and a future (theoretical) point in time where everything up to the physical-world transition is perfectly streamlined is wide and will be filled with the next generation of startups and tech companies that we want to invest in, fuel, and help prosper.
If you're building an AI focused PropTech, please reach out! We'd love to connect and learn more.
By: Sophia Gilani (Undergraduate Analyst Intern) with help from the Nine Four Team
---
[1] PwC 2022 AI Business Survey
[2] VCs continue to pour dollars into generative AI | TechCrunch
[3] The Potentially Large Effects of Artificial Intelligence on Economic Growth (Briggs/Kodnani)
[4] Yardi Voyager – Market Share, Competitor Insights in Property Management.
[6] CNN – ChatGPT creator launches subscription service for Viral AI Chatbot
DISCLOSURE INFORMATION
This document does not constitute advice or a recommendation or offer to sell or a solicitation to deal in any security or financial product. It is provided for information purposes only and on the understanding that the recipient has sufficient knowledge and experience to be able to understand and make their own evaluation of the proposals and services described herein, any risk associated therewith and any related legal, tax, accounting, or other material considerations.