Nine Four Ventures is very mindful of the disruptive shift that is taking place within the short-term rental space.  Stay Alfred, a Nine Four portfolio company, has taken on the challenge of easing vacancy woes for developers and owners while providing an exciting, smart way for consumers to travel, a challenge in which Stay Alfred is flourishing.  With new, seamless technology, curated experiences, inspired spaces and reasonable price-points, travel options for this new generation have never been more accessible.  With this, I would like to take a deeper dive into the value STR startups are offering to the younger generation of travelers.
Multifamily: Hotel-style accommodations in multifamily properties
Companies such as Stay Alfred are making their mark in a world where Airbnb was once the hotel world's main competitive focal point.  Now, thanks to the travel apartment model, travelers can stay in consistent, amazing downtown locations with the comfort of multiple bedrooms, living rooms, full kitchens and have access to incredible building amenities.  According to a 2018 Travel Trends study conducted by AARP, millennials are far more open to alternative accommodations compared to Baby Boomers.
For those traveling with friends to attend festivals, events, visit family or to just simply explore, a travel apartment checks all the boxes.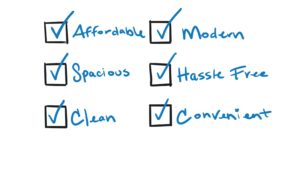 For young families, this model is also highly attractive as it provides the simplicity of staying in a home environment with an elevated layer of hotel-like amenities and attention to detail.  Traveling with young children can, for obvious reasons, be challenging, and having the option of additional bedrooms at a lower cost than another hotel room alongside a full kitchen is priceless.   Additionally, getting a downtown experience, neighborhood friendly surroundings, and walkability provides a heightened experience that a younger generation is seeking.  When traveling in groups, travel apartments provide a great way to spend quality time with friends and family rather than separate hotel rooms, thus adding to the overall experience.
Single Family: Experiential accommodations in single family properties
Disruptors like AvantStay and Luxury Retreats offer hotel style check-in, amenities, high speed internet, but in luxurious single family style properties.  This concept adds a layer of comfort and security for those looking for privacy, indulgence and spaciousness.  This is ideal for large groups, business teams, or families and, based on current inventory, appears to be focused more on vacation destinations such as Aspen or Cabo than major metros.
Camping: Unique travel experiences curated within nature
A typical camping excursion includes a road trip, tent, campsite and a few of your favorite people.  Now with companies like Autocamp, Collective Retreats and Getaway this concept has been elevated to create a more curated, memorable experience with the addition of comfort. Given the increase in the number of those companies it has lead to the rise of Hipcamp, a pure marketplace that intelligently connects supply with demand. Choose a destination and stay in a fully equipped camp setting (cabins, tents, airstreams) with a few of your favorite luxuries such as a bed, linens, towels and electricity. Millennials motivation for Travel, according to AARP, is a desire for adventure (27% vs boomers at 21%), to try something new (24% vs. boomers at 15%), or to improve their health (12% vs. boomers at 2%).  Understandably, this category is becoming more and more popular and with approximately $150M being funded into this space [Crunchbase], we are tracking the growth potential closely.
Peer to Peer:  Owners or renters that make their home available to rent
The concept of companies like Airbnb, Homeaway and VRBO have opened the door to alternative hotel accommodations. With the allure of multiple rooms, kitchens, privacy, ease-of-use, and attainable price points, peer-to-peer accommodations have been extremely appealing to a younger generation of travelers.   With time and a massive market reach, we've seen their strengths as Airbnb alone has over 150M users worldwide.  However, the lessons learned in this space will only pave the way for newer STR categories (above) to develop and thrive.  Roughly 60% of all guests who book on Airbnb are millennials and while this trend continues to grow, now more than ever, safety concerns from this somewhat uncontrolled, peer-to-peer concept is always a lingering burden.  More than half of Millennials (57 percent) say safety ranks as high importance.  Tax and regulatory clashes may also impact the P2P space. With these concerns, alongside thoughtful alternatives, we expect the landscape here to shift.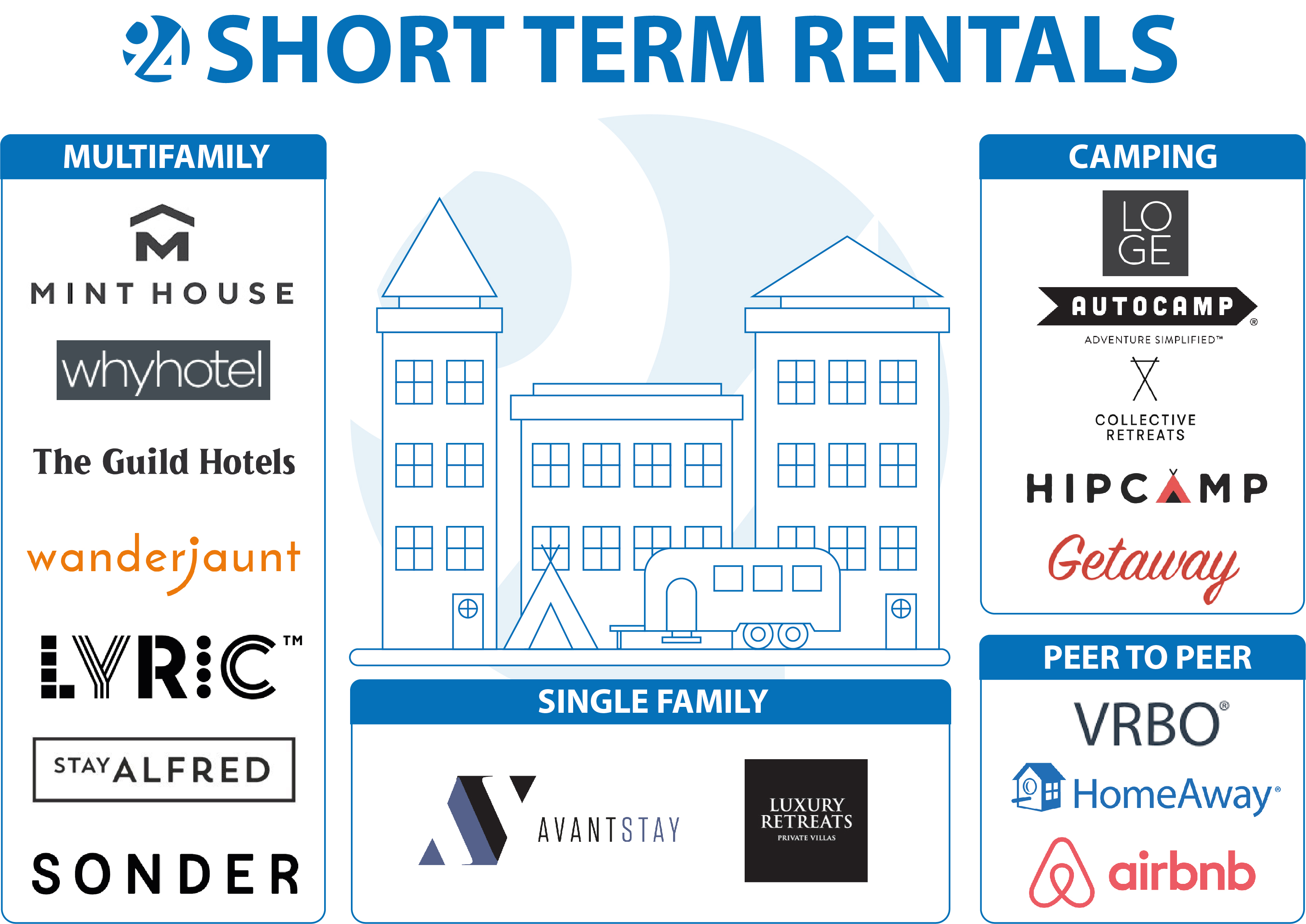 As a younger generation of traveler craves for unique, authentic experiences, technology integration's, group activities, family friendly spaces, and adventure, we will continue to see evolution in the short- term rental space. Stemming from peer-to-peer rentals, I believe the strongest growth will continue within the multifamily category.  Strength here comes from calculated, neighborhood-centric spaces with the comfort of safety, reliability and a technology backbone which makes for an overall logical travel experience.
If you would like to learn more about Stay Alfred or our views on this theme, we'd love to hear from you!