Last month, I wrote a blog post titled, "Photogrammetry: Keeping Construction 'Open for Business' with Virtual Inspections" where I talked about the power of photogrammetry and its ability to keep the construction industry "open" with virtual inspections to minimize human interaction. However, construction isn't the only real estate vertical being positively impacted by photogrammetry. Insurance is too! In this post I build upon my previous blog and discuss how the insurance industry can benefit from photogrammetry, computer vision technology.
Adjusters have played a critical role in the insurance industry for centuries. When a policyholder submits a claim, an insurance carrier typically requires a human adjuster or agent, usually employed by the carrier, to drive to the policyholder's property, inspect the damage, report back and drive home or to the next job. While on site, adjusters take measurements, material samples and photos, among other things, which are used to assess value, damage and future risk. Although the majority of insurance carriers have relied heavily on armies of human adjusters in the past, they might not have to anymore. Shelter-in-place in response to COVID-19 is preventing adjusters from entering properties to perform inspections and might be the forcing function that changes insurance carrier reliance on the historical human adjuster paradigm forever.
Now, for the first time, photogrammetry technology built by startups such as Hover, Roofr, Cape Analytics and Arturo are helping insurance carriers to decrease overhead, reduce turnaround times and improve data capture and accuracy. Rather than sending a human adjuster to inspect a claim, new options exist. One alternative is to aggregate exterior property photos from satellites, planes and drones and overlay technology to take measurements, identify materials, etc. to complete an inspection and assess value, damage and future risk. Another option is to empower property owners to aggregate interior photos themselves through a simple "TurboTax-like" mobile-app workflow. Both enable insurance carriers to complete initial inspections 1) remotely, whereby reducing costs, 2) in real time, improving customer experience and 3) with the same, if not better, accuracy as before, while not sacrificing performance.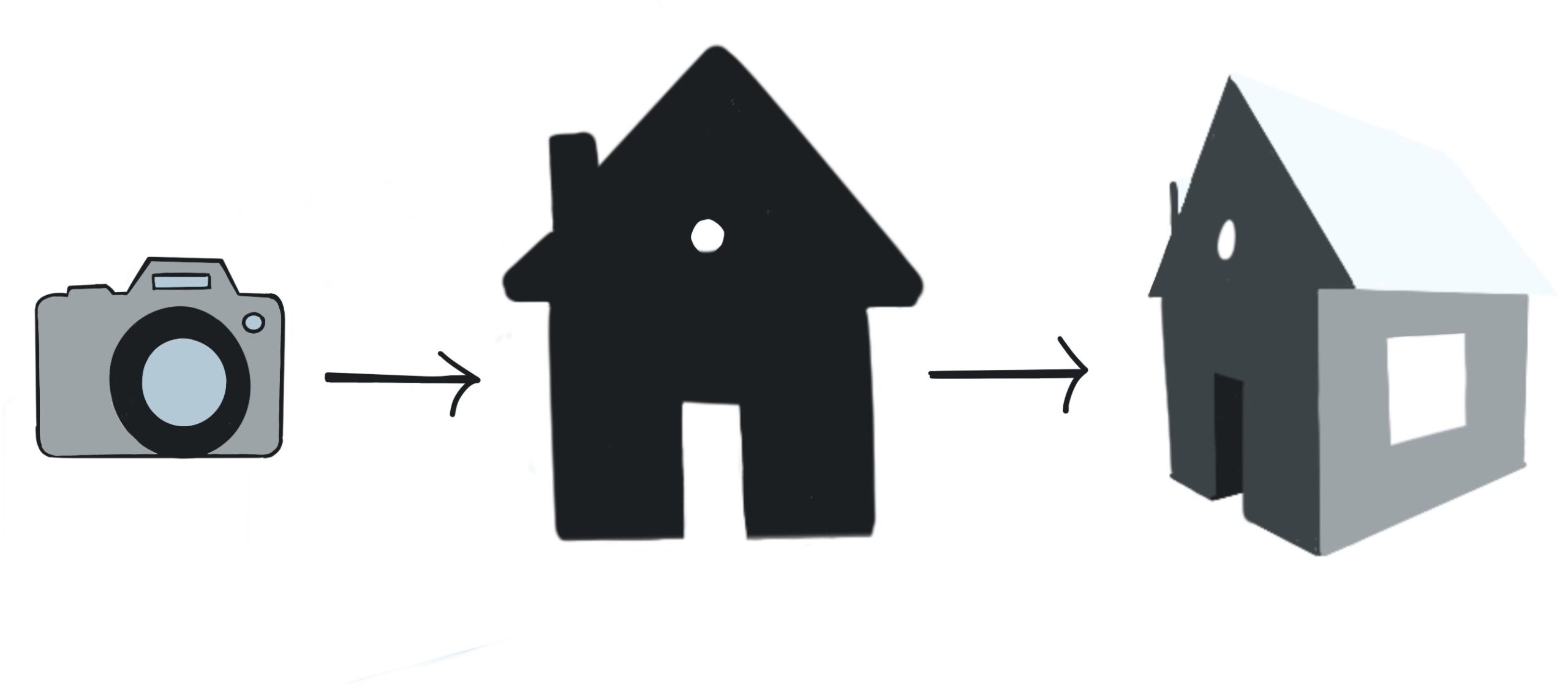 After inspection data is compiled, other AI/ML can be used instead of humans to verify information by checking claims' reports against evidence and recommend best next steps. For example, AI/ML can determine if data is legitimate or fraudulent. If data is legitimate, then it can recommend if a human adjuster is required to double check the claim or if the submitted data is sufficient. We believe it is unlikely human adjusters will ever be completely replaced, but rather their jobs will be enhanced by photogrammetry technology allowing them to focus on higher priority, more time sensitive work whereby improving their overall productivity.
Optimization technology such as photogrammetry, is a major focus area for Nine Four Ventures. In a post COVID-19 world, it will help enable customers streamline inefficient historical workflows, decrease costs and preserve cash. If you're a startup Founder building photogrammetry technology across any part of the real estate asset lifecycle, it would be a privilege to connect and learn more about your business. I can be reached at paul at nine four dot vc.