Investing in the framework for tomorrow
Nine Four Ventures invests in companies that are challenging the real estate industry and questioning its every facet. The fund leverages 30 years of experience owning and operating real estate and a network of industry influencers to provide portfolio companies capital, a customer base, strategic guidance, and an opportunity to efficiently pilot and roll out products. By owning, managing, and investing in real estate directly, we can be customers ourselves and advocates for others to be as well.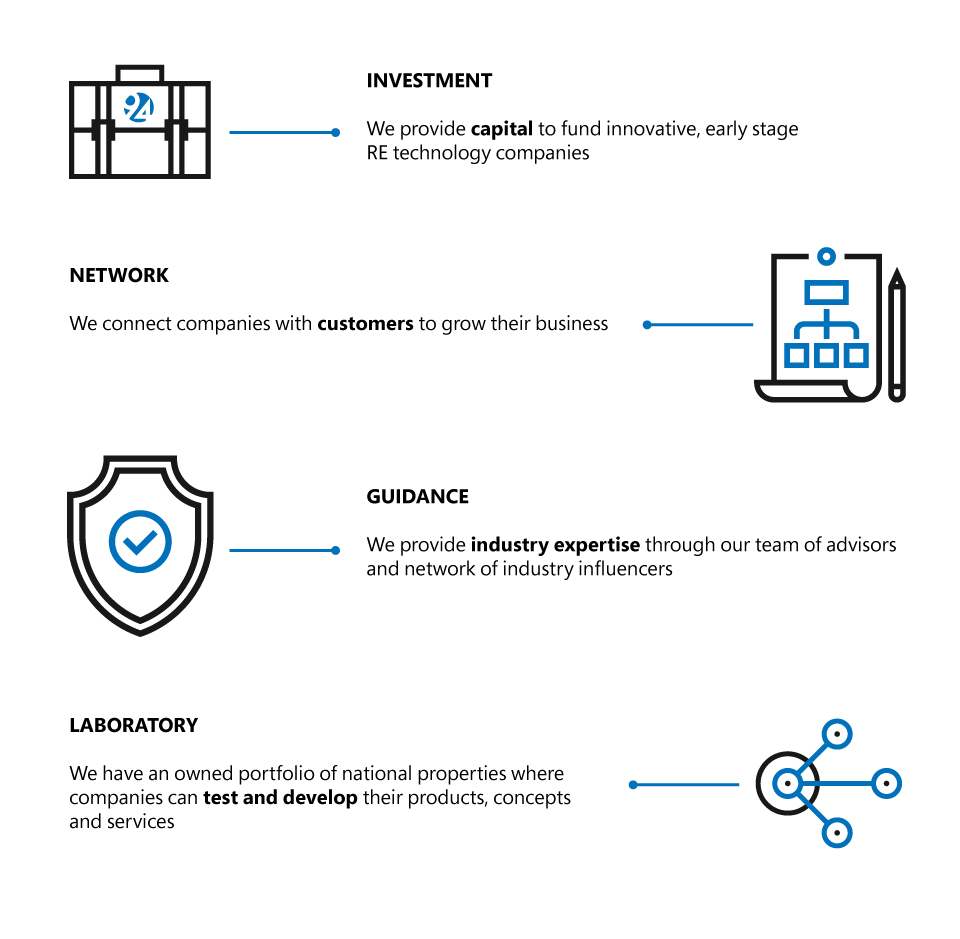 Nine Four Ventures, a vertically integrated venture capital firm that invests in technology companies impacting real estate and its stakeholders across and between each phase of an asset's lifecycle.
The funding round was led by MATH Venture Partners, Nine Four Ventures, and @properties brokerage firm's co-founders Thad Wong and Mike Golden, Chicago-based investors who have all backed various startups using real estate technology in innovative ways.
Subscribe to our Newsletter >>
Be the first to find out about the latest Nine Four news and insights.