This year's AIM (Apartment Innovation and Marketing) Conference takes place on May 5-8th in Huntington Beach, CA. We are thrilled to be participating on the panel "Don't Build It, Invest In It: The New Operator Approach to Technology". Both Kurt Ramirez, Nine Four's General Partner and Faith Aids, VP of Marketing at our partner, multifamily owner and operator, the Laramar Group, will be speaking to discuss the value that technology has and will bring to the real estate space.
AIM's annual conference has a strong focus on proptech, bringing together property managers, owners, marketing teams and an impressive collection of proptech companies. The 2019 agenda highlights smart homes, tech investments, AI, VR and MarTech.
Though the panel discussion (taking place on May 7th at 9:15am) Kurt hopes to shed light on the importance of acting on these global trends, how they can impact your business, why adoption has been staggered, current challenges and true value-add. He will also provide insight on our investment process and how Laramar and our vertical approach differentiates us as a VC.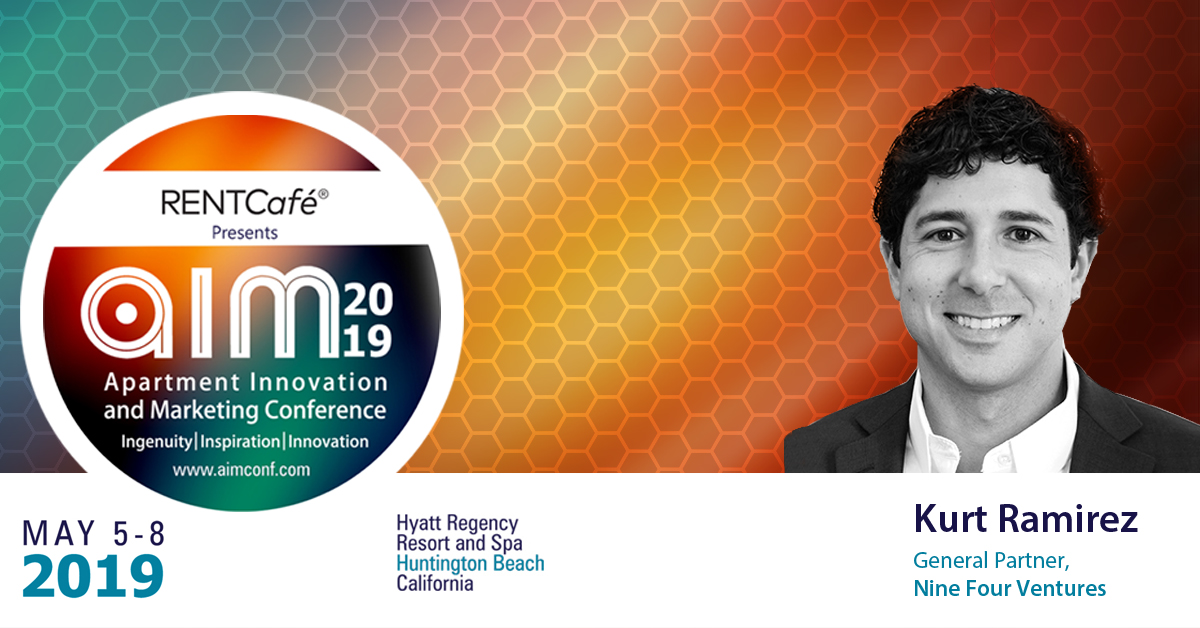 The panel discussion topic hits home as we consider ourselves a true value creation fund. Nine Four Ventures founding partner Jeff Elowe, also founder of the Laramar Group, saw the opportunity to advance technology in the world's largest industry. The fund utilizes the power of Laramar's national multifamily portfolio as well as our partner industry networks to create value for real estate technology companies looking to make a profound impact. With this, we consider what we do a new approach, as an operator and VC, to addressing today's disruptive technology.
We look forward to attending the event, meeting industry insiders and sharing our outlook for what's to come!
For more information on the Nine Four approach please contact us here.
To learn more about the AIM conference, please visit their website here.