In the "amenities arm race" of the multifamily industry, one often overlooked amenity is providing reliable, fast internet to residents. Internet needs to work immediately when a resident moves in to their new home. I recently moved into a new apartment building that offered free, high speed internet. No signing up, no calling a customer service call center and waiting on hold, no waiting for around for the cable guy to show up to turn on the system. It was an easy, painless experience.
Property owners only have one chance to impress a resident during the move in process. It is a stressful process, and anything property owners can do to make it less stressful will start the landlord-tenant relationship off on the right foot. One way property owners can do this is by offering high speed internet or, at a minimum, providing residents with options for this service. But how can owners do this when the only option is the behemoth cable company that is the only service in the area?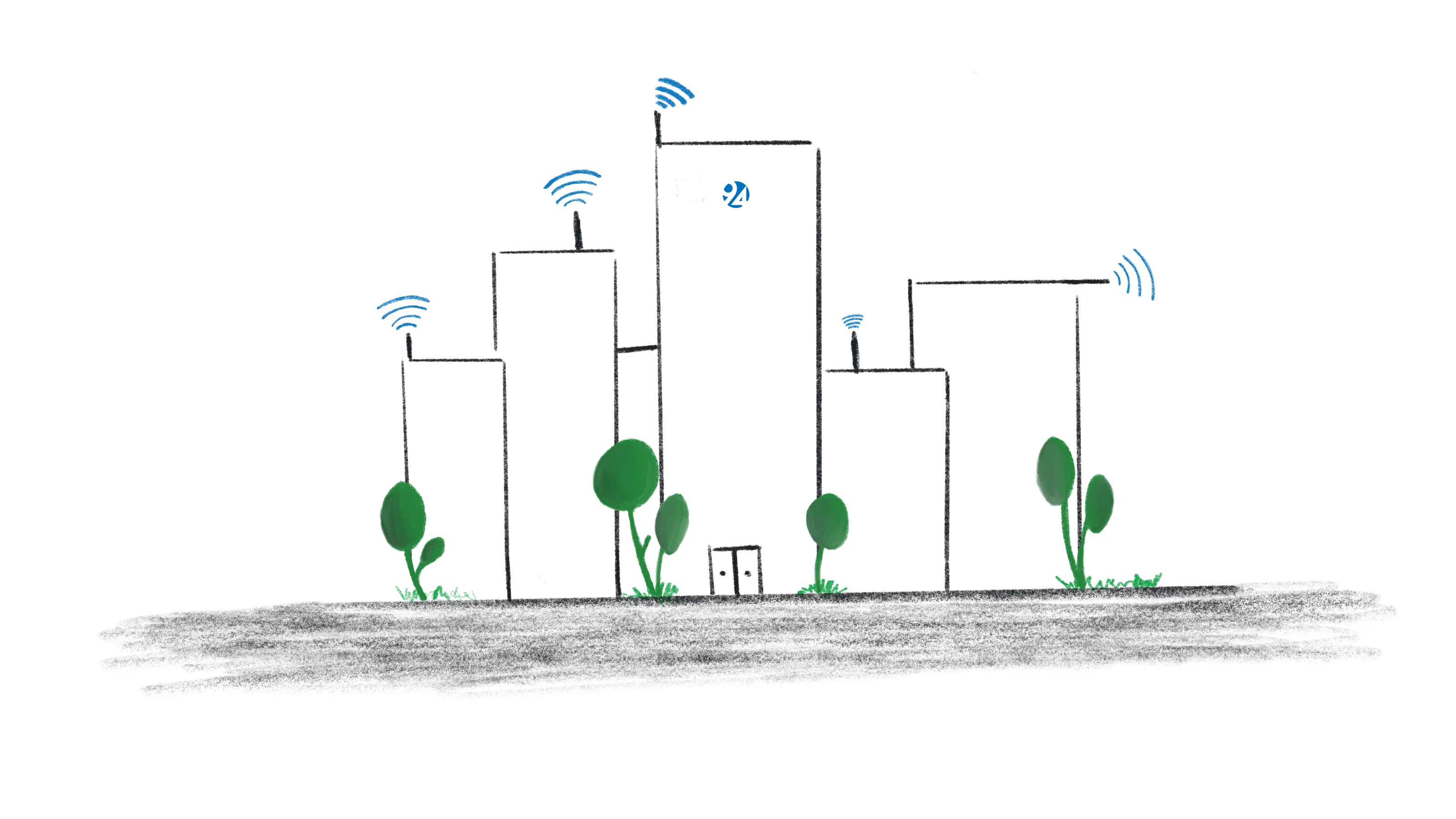 At Nine Four Ventures, we are starting to see new companies tackle this problem. One of the technologies that have allowed these companies to compete with these behemoths is 5G wireless. Simply speaking, these new startups are using a combination of fiber cables and 5G transmitters to beam high speed internet signals to specific locations.
Fiber lines are expensive to build, and expensive to lease. So, these startup internet service providers have a hub location that is connected to the internet via one fiber line connection (limiting costs). Then, this hub location has a transmitter, which transmits a 5G wireless signal to other buildings in their network. Compared to the cost of fiber, these transmitters are relatively inexpensive and offer the ability to cover more ground with the same amount of fiber lines. Once a building in this network receives a signal from the hub building, the signal is transmitted through the building's existing infrastructure. In an older building, some wiring may need to be installed, which can add some costs, but may be less costly than connecting to the nearest fiber line. If new internal building wiring is not installed in these older buildings, speeds may slow down to a level that is not a viable alternative to the existing option(s).
Today, we are seeing companies offer 200+ Mbps speeds (upload and download) for $50 per month to residents. Generally speaking, most of the behemoth ISPs are offering around 100 Mbps speeds for a comparable price. As more people are cord-cutting, $50 per month for 200+ Mbps is reasonable value and can make a huge difference in their streaming experience.
If property owners would like to offer a solution like this to their residents, they have a couple options. One option is to partner with one of these companies, have the receiver installed on their roof (plus install any new wiring), and market this new service as an option to their residents. Residents sign up independently for this service, so the property owner is not involved with any of the logistics of the service.
Another option is for property owners to partner with one of these groups on a bulk contract basis and offer this internet package to all tenants as part of their rent. The property owner incurs a bit more risk in this scenario but can increase revenue and/or increase demand by offering such high speeds in their building. Plus, if the service is already installed in the building and included in rent, residents have one less item to worry about when they arrive at a new community. Plus, in this or the prior option, the property owner may be able to convince this ISP to provide common area Wi-Fi.
In this ever-connected world, residents are going to continue to consume more data and demand more internet speed. Plus, buildings are demanding better internet options as more and more devices rely on the cloud (smart home equipment, buildings sensors, access controls systems). Due to the advances in 5G technology, in conjunction with fiber lines, more players are going to emerge in this ISP space and provide residents and property owners with reliable options at good prices.
If you are a founder building the future of 5G wireless technology, please reach out. It would be a privilege to learn about your business and explore how we can work together.