Furnishing an office, seems easy…right? From first-hand experience, I can tell you, creating a comfortable, operational office is far more complicated than one would expect. Without any evolvement in this space for over a century, it isn't built to meet the needs of the rapidly advancing companies of today. Branch, a digitally native office furniture solution and new Nine Four portfolio company, has entered the market to simplify the process, offering direct-to-business furniture with the guidance, flexibility, and the quality that growing companies require, all at an extremely affordable price.
Before Branch, the ability to purchase office furniture without the use of a dealer has been next to impossible. Dealer fees cause inflated prices on products creating a typical 50%+ markup. Branch's "buy now, work now" model cuts out the middle man to eliminate these excessive markups and provides transparent pricing inclusive of space design, delivery, and installation in 20+ major markets. Branch is also solving for a truly astounding waste epidemic, 17 billion pounds of office furniture ends up in US landfills annually, and with their impressive trade-in program, the company hopes to help reduce some of this waste.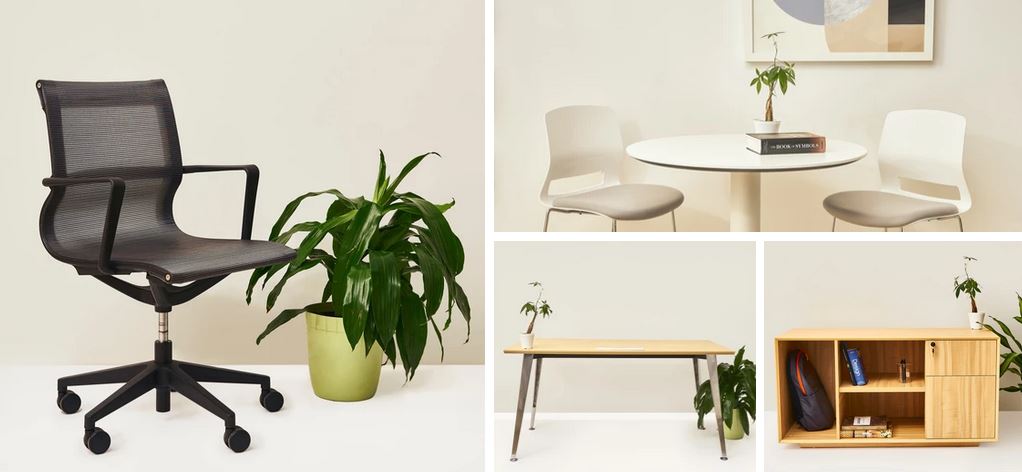 I sat down with co-founder Sib Mahapatra to highlight how and why this forward-thinking company is changing the office furniture space for the better.
What is the meaning behind the name Branch?
Branch captures our mission to serve growing teams with flexible, high-quality furniture and service that adapts to their changing needs. Most of our competitors address a very narrow part of a company's lifecycle (i.e. IKEA for the bootstrap phase, Herman Miller for post-IPO); we want to grow with our customers as they "branch" from ten employees within a space to thirty or more, from their first office to a dozen around the country.
What significant industry pain-points is Branch solving?
There are two less-than-ideal options today when it comes to office furniture. Small startups often opt for "fast furniture" (i.e. IKEA, Office Depot, Amazon) which is affordable and convenient to order but lacks the quality and service that scales to the needs of an enterprise (try asking Office Depot to design your office or negotiate with your landlord about freight elevator access). On the other hand, there are century-old "contract furniture" manufacturers, like Herman Miller, who make beautiful products that are exorbitantly and opaquely priced, offer hundreds of confusing options, require lead times of 6-12 weeks and offer uneven service, mostly because they sell through dealer middlemen.
Why is Branch Different?
Branch combines the best of fast and contract furniture. We offer a curated line of essentials and sell direct to save our customers up to 50% versus contract furniture of equivalent quality. We take care of everything: space design, delivery and installation within 10-15 business days is included in our price. And we deliver flexibility that neither fast nor contract manufacturers offer: customers can trade in used Branch furniture for credit towards their next purchase.
Can you provide an overview of the additional services Branch offers when customers place an order?
Once you order with Branch, we manage the whole installation process. Typically, this includes test fits and space planning, coordinating delivery with the building, and handling assembly and installation. After the purchase, we deepen our relationship with our customers via services like our Flex trade-in program, unlimited space planning, and more.
Lastly, what are your goals/plans for the future?
We want to become the de facto standard in office furnishing for growing companies, like Slack for chat or Zoom for video calls. Within the next year, this will entail expanding our line of furniture, expanding our geographic footprint, deepening our relationship with partners in the real estate community, and launching new products and services to complement our core furnishing product in helping teams improve their physical productivity. More to come!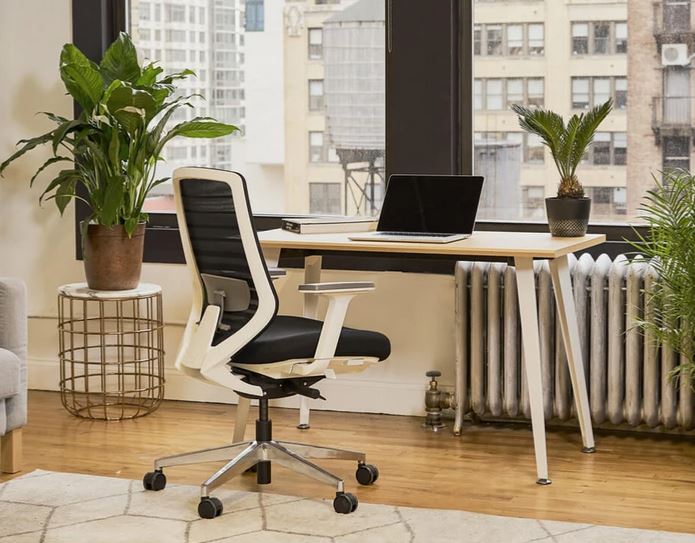 Taking on such a vast, saturated market is no simple feat, but taking a step back to assess the complexities, to then develop simplicities, is the type of disruptive thinking we value at Nine Four. Branch has an incredibly smart team, a thoughtful concept, quality products, and strong brand integrity. We are thrilled to work with them and watch them flourish.
If you'd like to learn more about Branch, please visit their website here.