Managing invoices, purchase orders and delinquencies across legacy payment channels including ACH, wire, check, etc. is complex and a painful process. But it doesn't stop there! Tracking who sent which payment, why and when to book it only makes matters worse. However, revenue is the lifeblood of every business and good financial organization is key to long term success. As a result, payment operations infrastructure is mission critical for every startup, but few formidable software solutions exist. For example, clunky legacy systems make it difficult to finish a close and/or complete an audit.
Modern Treasury, a new startup that recently raised a $10M Series A led by Benchmark, is solving this problem for tech company customers by offering a payment operations management software platform. It helps finance teams seamlessly manage reconciliation, control approvals and spending and conduct internal audits, ultimately saving time and letting users focus on more meaningful, less rudimentary, work.
Challenges around payment operations aren't unique to tech company customers. Construction companies and contractors are experiencing payment operations problems too! And today, with the acquisition of Lienwaivers.io, our portfolio company Built Technologies will be solving payment operations for the construction industry.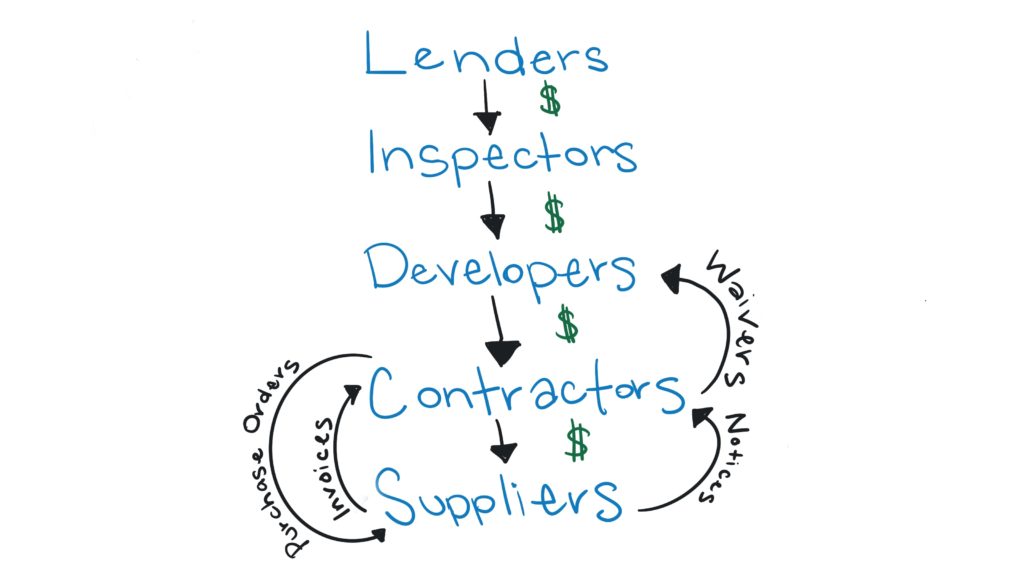 To date, Built Technologies has been focused on providing software to lenders automating construction loan draw management. With the acquisition of Lienwaivers.io, Built takes its next big step in building a category defining company: the construction industry's first vertical payment chain improving the way that money flows through the construction ecosystem from lenders, developers, general contractors and sub-contractors all the way down to suppliers, helping every stakeholder reduce turnaround times, increase revenue generating opportunities and focus on what they do best.
Congratulations to Built and Lienwaivers.io!