Stay Alfred is shifting a traveler's typical accommodation expectations into something much more practical on a variety of levels.  In a recent blog, they shared the benefits of a travel apartment versus a hotel room: as travelers become more and more comfortable with this, how does a company like Stay Alfred ensure retention and loyalty?  Aside from the overall operational experience, staying top of mind, giving back and creating a valuable membership is clearly a model that works.  In the hotel space, Marriott rewards have proven to be overwhelmingly successful with over 110 million members.  With no shortage of options, travelers are loyal to the brand, reaping the benefits of the reward system. In this post we'll explore how Stay Alfred plans to give back to their loyal guests as well as the importance of customer retention that's applicable to companies outside of the STR space
Stay Alfred Rewards: How it Works
Members of the rewards program will earn one free-night stay for every 10 collected and receive what has been cleverly coined as the "Green Suitcase Society" benefits, including exclusive offers such as trip giveaways, discounted travels, complimentary upgrades; and invitations to secret Society events, from complimentary cocktail hours to concerts at Stay Alfred properties.  "With a large portion of Stay Alfred bookings coming from repeat guests, it's our way of thanking our best customers," says Jordan Allen, the CEO and co-founder of Stay Alfred. "Not only do we provide more value than a hotel with spacious units, full kitchens, laundry and upscale apartment amenities, guests now earn a bonus just for doing what they love—living like locals in the best urban neighborhoods when they travel."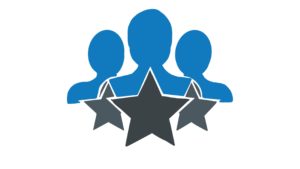 Stay Alfred, and other companies, want to create both an enjoyable stay and a unique experience. In today's competitive landscape, customer retention is king. Brands are working harder and understanding their customers more than ever, and customers are looking for quality and consistency more than ever.  Some interesting statistics that support this:
– Recruiting new customers costs five times as much as retaining current customers.
– It is 16 times as costly to build a long-term business relationship with a new customer than to cultivate the loyalty of an existing customer.
–  80% of consumers say they are more likely to do business with a company if it offers personalized experiences
–  82% of Americans say being provided an exclusive offer would increase how often they shopped with a brand
– Six customers out of ten cite surprise rewards as a reason they stay loyal to a brand.
What are the takeaways? Fostering existing relationships equals payback, current customers cost less than new customers, returning customers are your best marketing strategy (word of mouth is free) and giving back to your valued customers keeps them coming back for more.  While customer acquisition will always be a focus for brands, teams need to constantly evolve their retention plans. It's said that as much as 80% of marketing budgets are spent on acquisition initiatives, but studies show that increasing customer retention rates by 5% increases profits by 25-95%. A shift in attention is clearly imperative for long-term growth and success. Knowing how to gain new customers is one thing, understanding how to nurture them and go the distance is another.