Establishing a strong, unified, knowledgeable network of real estate professionals and startups is paramount for the work that we do. We believe success in the proptech space stems from a disruptive concept and an incredible team accelerated by connections within the industry.
Through our internal network, we are building a program that will unify, educate and promote growth through the sharing of information we feel is valuable to real estate practitioners. Our vertically integrated structure allows us to have a strong understanding of what real estate needs for growth and prosperity and what the proptech space is developing. With this, our goal is to provide an insider's guide that will help navigate this vast space.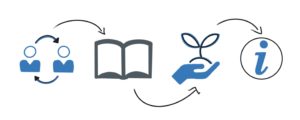 On the real estate side, we are opening a window to a world of technology that can often seem overwhelming and cumbersome to those not directly involved. We will provide insight into companies on our radar, companies within our pilot program and themes which we feel are building strong momentum. Additionally, bringing this larger network together allows us to connect those in which we feel would benefit each other, both within real estate and in technology.
On the technology side, through our vast network that has been built over the course of 30 years, we will provide a stage for startups in our pipeline to be presented on. Providing a place for our real estate network to explore various themes will offer easy access to technologies that meet both their needs and criteria. Additionally, our pilot program partners will have the ability to share short pitch videos to the network and those within our monthly pipeline will be represented with descriptions, links and other relevant information.
We look at this program as a consistent networking event without the need for an actual event, bringing our community closer together, providing the right introductions, presenting information with clarity and creating a space in which pushes the industry forward. We'd love to hear from you should you want to learn more – please connect with us here.