I began my career investing in PropTech in 2015. It was a time when few industry practitioners took real note or consideration for what technology's impact on the built environment could or would be. Since then, a lot has changed. Venture capital dollars are finally entering the space and it feels like a shift in mindset and adoption is finally taking place. We're in an interesting period – most consider real estate to be "late cycle", yet in the early innings of a technological transformation. In a world where we can land stages of rockets on drone ships in the middle of the Atlantic (at night), we still can't buy a home without paperwork measured in inches. The environments we choose to spend our time function and respond the same way as they did for our grandparents. Nine Four Ventures would like to change that.
I'd like to introduce Nine Four Ventures, a vertically integrated venture capital firm that invests in technology companies impacting real estate and its stakeholders across and between each phase of an asset's lifecycle. Our vertical structure leverages the Laramar Group – successful owners and operators of real estate for almost 30 years – to provide companies an organic customer base (we can be customers and investors), a "laboratory" to test and iterate on products and services, and a world-class network of owners and operators across all asset classes to provide strategic guidance and feedback.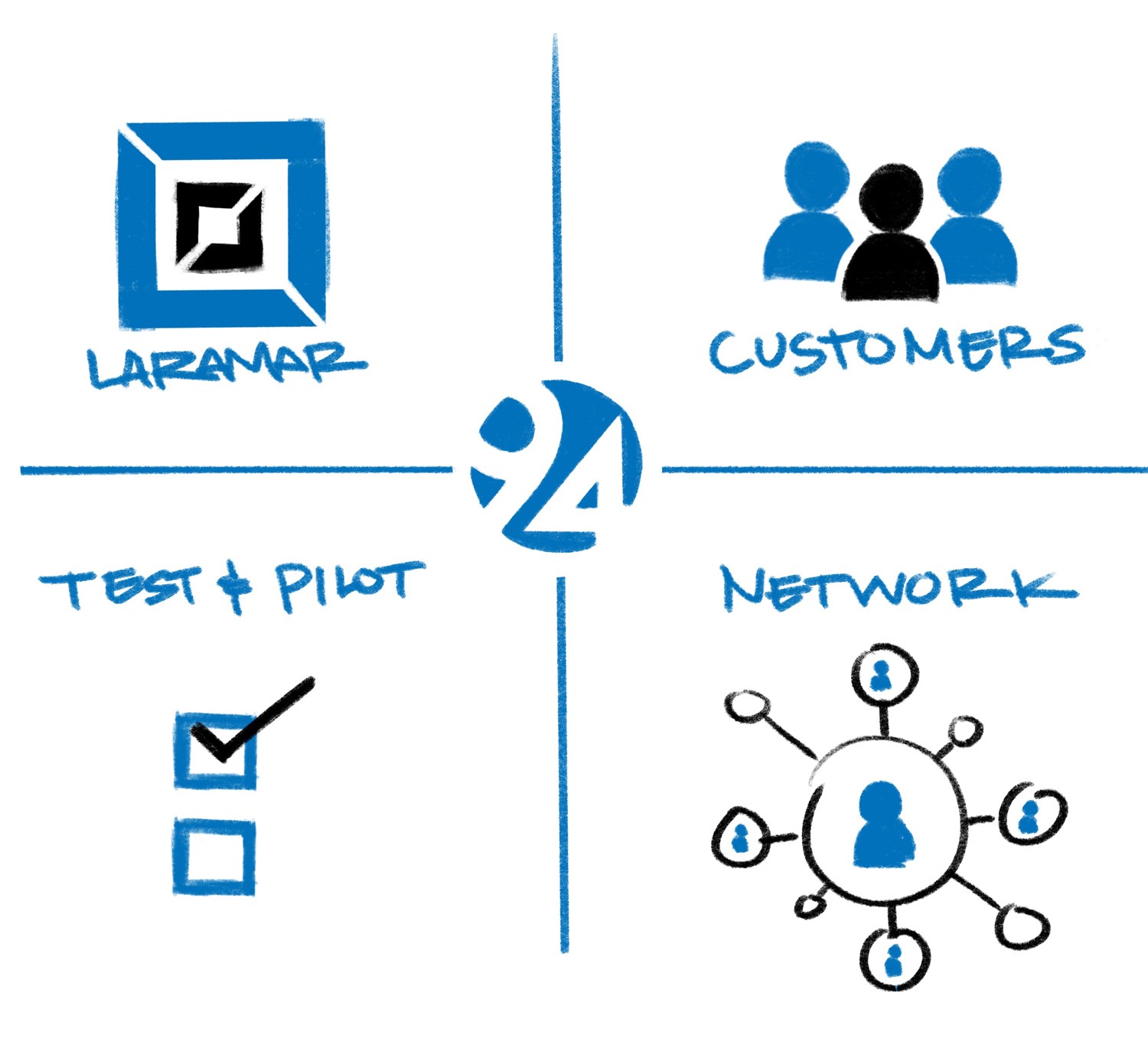 Our mission is twofold:
• To arm entrepreneurs with the tools, knowledge, and capital to create value and drive our industries forward;
• To harbor a community for technology companies, the real estate industry, fellow investors, and thought leaders to exchange ideas and adopt best-practice technology solutions.
To achieve this, we'll share our perspectives on technology and the built world and invite you to share yours. We'll introduce you to the companies we feel can – and will – challenge existing business models, and engage thought leaders from around the world. We'll know we're successful when the physical and digital spaces we occupy improve our lives with seamless interactions and responses. We have a long way to go and are excited about the work to do to get us there.
To find out more please contact us directly.