The IT industry has led some of the biggest technological breakthroughs over the last half century, including, but not limited to, the development of semiconductors, personal computers, the Internet and mobile phones. For this reason, the IT industry has long been associated with innovation and its ability to make inefficient business models, historical paradigms and existing status quos things of the past. However, what has made the IT industry so unique is its rapid pace of innovation, regardless of what stands in its way, and the speed in which the industry is innovating is only getting faster.
Venture capital has played an important role in the development of the IT industry and has always been closely linked with technology innovation. Dating back to the late 1960s and early 1970s, firms such as Draper and Johnson Investment Company, Kleiner Perkins, Caufield & Byers and Sequoia Capital pioneered the early stage equity investing industry and helped kickstart the incredible technology renaissance we are experiencing today. For the first time, bold entrepreneurs were able to utilize non-debt capital to help grow their businesses faster than ever before. Founders could focus on questioning the status quo, reimagining the future and taking risk without jeopardizing personal financial ruin. As a result, the new venture capital deployment lead to more founders, which lead to more businesses, which lead to more competition, which lead to more research and development, which lead to more differentiation and which finally lead to more innovation and value creation. Thus, it's difficult to imagine the truly extraordinary rate of technology innovation without the support of its venture capital accomplice.
However, for all the innovation venture capital helped catalyze within the IT industry, the actual venture capital ecosystem surprisingly has not innovated nearly as much as the IT industry particularly over the same period of time. For example, the standard, industry-wide "2-and-20" compensation model has not changed since being implemented in the early 1960s. However, as global assets have grown over the last half century, so too has the competition in the venture industry. As a result, more firms have chosen to specialize at certain stages or in certain sectors, but even so, those changes seem to be the extent of the industry's innovation.
I would be remiss if I failed to highlight AngelList and Y Combinator, two great and rather successful attempts to revolutionize the venture capital industry. AngelList, through its syndicates, now provides opportunities to accredited investors to participate in the venture capital asset class. Whereas before, an investor who was interested in venture capital but did not have any relationships directly with founders or funds may have been inadvertently boxed out of the industry. Similarly, Y Combinator has done an incredible job of democratizing access to early stage startup investing through its accelerator program. However, and although AngelList's impact on the industry is known, the significant majority of venture capital dollars still flow through traditional capital providers. In addition, Y Combinator is still very focused on small, minority investments into seed stage companies, albeit starting to focus more on multi-stage and throughout company lifecycles.
This is where Nine Four Ventures differentiates itself. Rather than a typical VC (ie Venture Capital) firm that focuses on a particular stage or type of investing, we like to consider ourselves a "Value Creation" firm. Not a Venture Capital firm. Value creation opportunities come in all shapes and sizes and most often the biggest ones are the most difficult and complex (problem, market, etc). As a result, we're not afraid to lead or make syndicate minority investments in primary or secondary shares across stages (Seed through far more mature companies), incubate ideas and create companies, or buy companies and expand across US and international markets. It is our vertically-integrated approach combined with our trusted LP base that enables us to provide creative, flexible investment solutions and always keep the best interests of portfolio company founders at heart.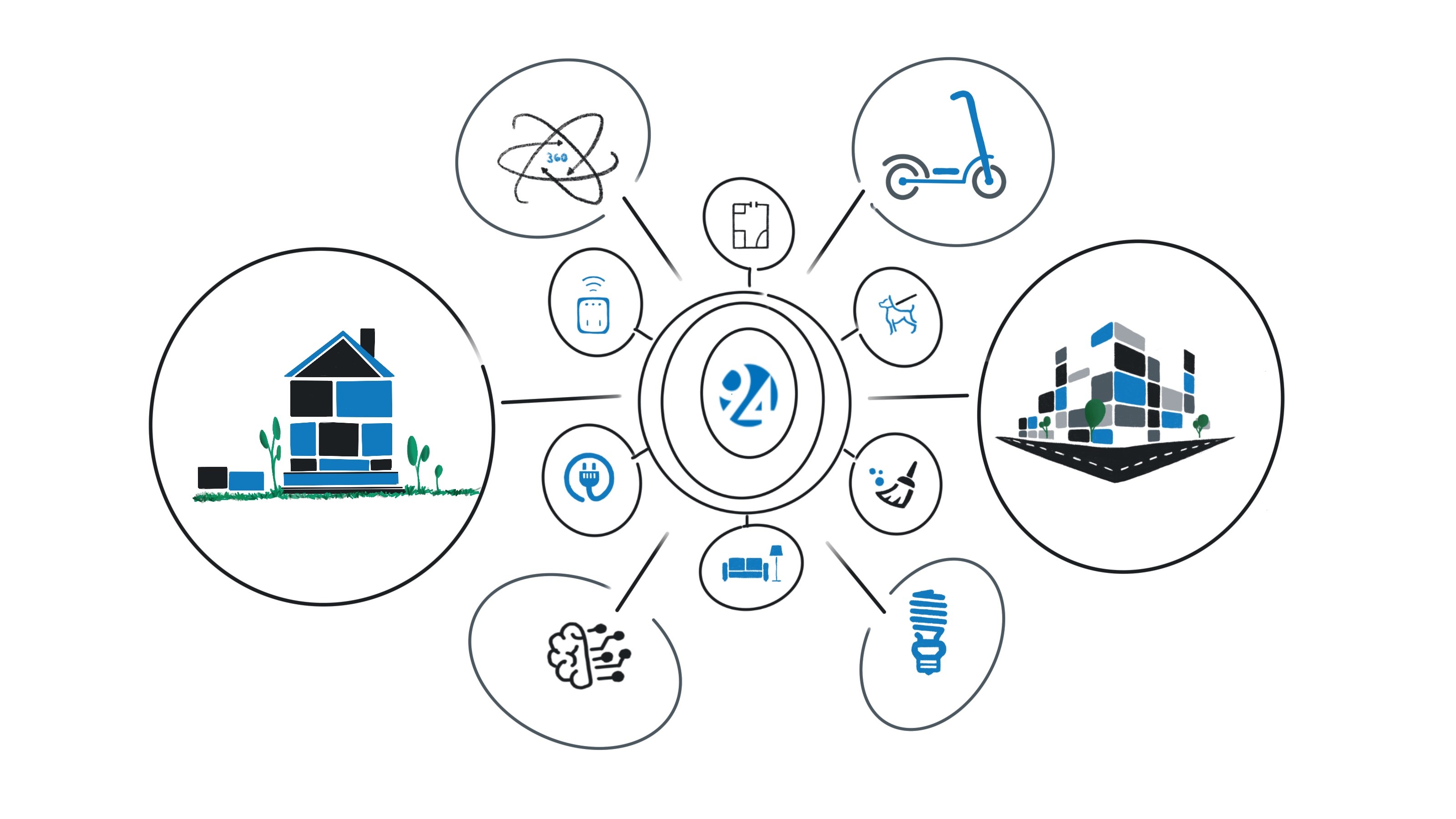 Real estate technology is still in its infancy and represents one of the last existing green field markets yet to be fully impacted by software. It's nuanced and incredibly relationship driven. Where software was successful before might not mean it will be successful in quite the same way in the real estate industry. Nine Four Ventures understands this, and given partners that have deployed $10B+ in transaction value into the real estate asset class over the past 30 years, we can help steer founders clear of pitfalls and navigate key stakeholders. So, if you're a real estate tech founder who may or may not fit within the standard venture capital "box", please reach out. It would be a privilege to learn about your business and find a way to create value together.