Last week I had the pleasure of attending Stay Alfred's first annual Partner Summit, Pivot, at the 505, a high end, sleek new development in Nashville's downtown core. The purpose of Pivot was to discuss the future of travel alongside current and potential new partners (developers, owners, startups, etc.). While many multifamily developers and operators are starting to be much more open-minded to the concept, there are still many that are just warming up to the space. The summit was a great opportunity to start some transparent and educational conversations about the hospitality and short term rental spaces.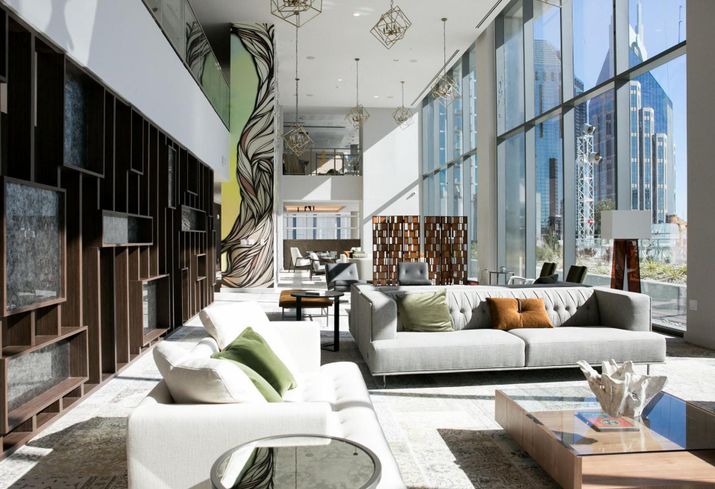 The summit combined a series of property tours, incredible speakers (including keynote Michael Beckerman from CRETech), city tours, a whisky tasting and dinners.  The intimate setting allowed attendees to really interact with one another and the Stay Alfred team, including founder Jordan Allen. The full attendance and interaction proved that multifamily developers are getting more comfortable creating mixed-use properties with this short-term rental concept. 
Key topics and takeaways included:
– The development of the STR asset class and how the space has evolved
– Various lease options for STR's
– The value of STR and how it differs from hotels
– How and why STR's appeal to younger generations, business travelers and families
– Regulations and opportunities for developers
– Best practices for mixed-use partnerships
– Tech trends and the future of tech and CRE
Stay Alfred recently won one of Washington's Best Workplaces by The Business Journal and attending Pivot made it apparent that Jordan has surrounded himself with a charismatic team that are just as enthusiastic about the company and its future as he is. His authenticity has made its way into every nook and cranny of his company and you can feel the motivation and drive through every team member, at every level. They've developed partnerships built on diligence and trust, and the partner summit was a great example of how they plan to foster and develop current and new relationships. Bringing together thought leaders and industry insiders allowed for sophisticated communication in a digitized world where this type of interaction is no longer a focal-point.
Today, companies need to be creative with their business development practices, and thanks to their tenacious team, Stay Alfred has become great example for startups looking to build long-lasting and beneficial alliances while keeping their values clear and consistent along the way. The Partner Summit was thoughtfully organized and provided true value to those who attended. I look forward to attending many more!