"A picture is worth a thousand words" is an expression editor Tess Flanders first used back in 1911.  Today, when we think about the importance of imagery through social media, traditional media and even real estate marketing, this statement has never been more accurate.  Triggering a memory, communicating value, evoking a feeling or creating an aspiration, can all transpire from the simple use of a great photo.  In real estate, the difference between a great capture vs. a lessor or none can make or break your business.  To some, this notion may seem trivial, but in reality, it should hold great value.
By now, we've all heard that the attention span of most people is 8 seconds or less, therefore grabbing a renter's attention with one glance should be the goal of every multifamily marketing team. When trying to set yourself apart from the competition, first impression is everything.
Today's new tech options such as immersive virtual reality tours, augmented reality, and photorealistic models are making visual content more appealing than ever. Thanks to these technological advances, the convenience of renting (or buying) without physically visiting a space has never been easier.
Below are a handful of today' trends that are helping to present prospects with an elevated leasing experience.
3D images and VR: This technology gives prospects an entirely new view.  Think Google Street View for apartments; walk through a unit by following designated points throughout the space.  For those prospects who are unable to physically visit an apartment this is an incredibly useful tool as it provides much more detail than just a single, flat image.  Established and well known platforms like Matterport have various pricing options but also rely on companies to purchase their proprietary cameras which cost just under $4000, plus a monthly cloud plan subscription that range anywhere from $40 to $149 a month.

Source: matterport.com
Real-time video: Like 3D and VR technology, real-time video platform's enable leasing agents to showcase apartments without any in-person interaction. Leasing agents can walk prospects through a guided tour while on-site or through a pre-recorded video.  This allows agents to still build a rapport with prospects without actually being in the same place at the same time. Agents can use readily available tools such as Facebook live, FaceTime or Periscope to give prospects a one-on-one time through the use of a smart phone or tablet.
360 Degree Video: This new wave of technology seamlessly walks prospects through apartments giving them an immersive experience, taking video to the next level.  This new spin on video tours is typically done with a proprietary camera or robot that take 360 degree video of spaces, allowing prospects to feel as though they are actually there, with views from all angles.  Pricing for this type of experience starts at around 25 cents per square foot.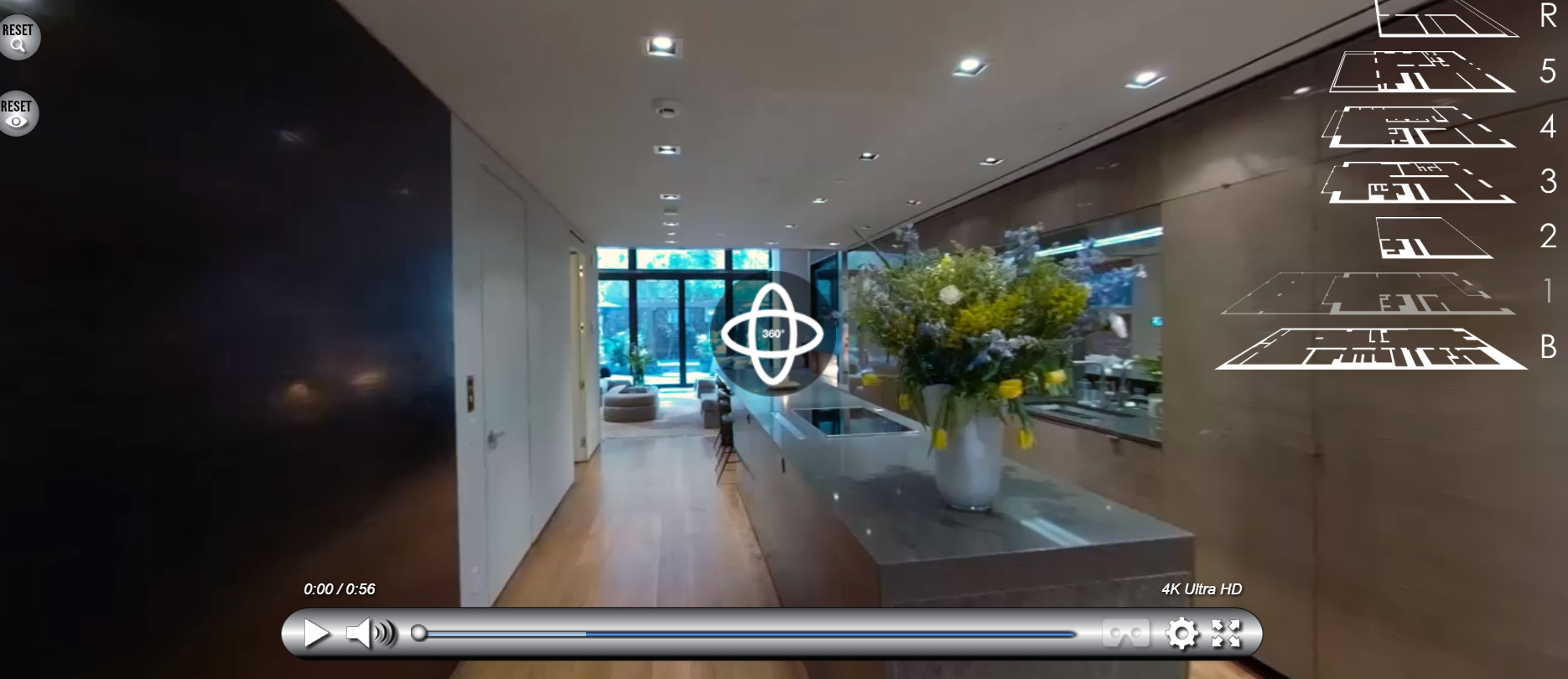 Source: virtualapt.com
Pre-build visualization: The use of VR in real estate is becoming ever more popular. Through the use of floor plans, you can create virtual spaces that will allow prospects to envision what their new home will look like.  Companies like Inreal Technologies specialize in real-time design configurations for pre-construction projects. The company takes floorplans and renderings and converts them into an interactive virtual experience before construction starts. With this technology, engaging a prospect during a new construction lease-up is easier than ever before.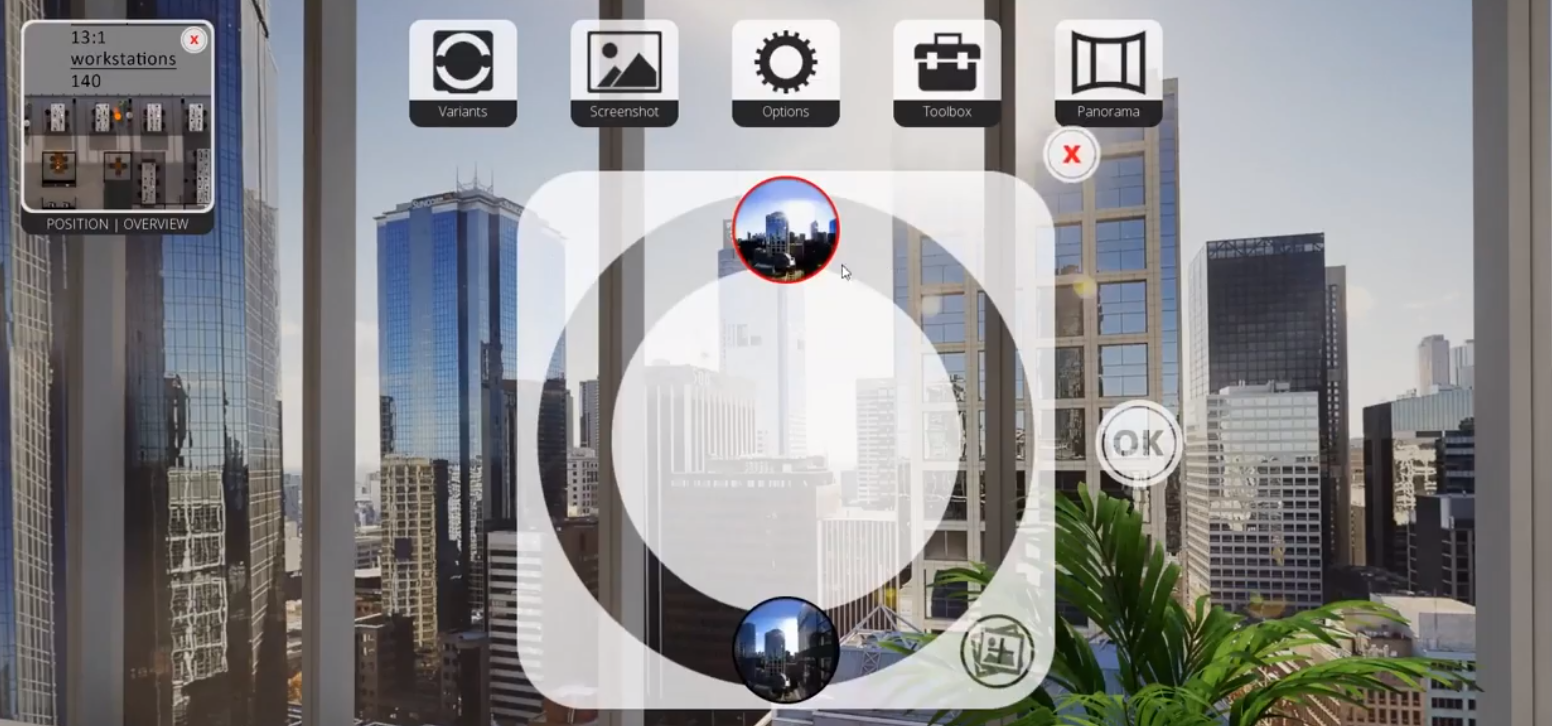 Source: inreal-tech.com
Virtual Staging: Visualization of how an empty apartment can transform into one's living space can be difficult. With the use of staging, marketing teams can transform an empty apartment into a livable, aspirational space.  Virtual staging is the perfect remedy for this time consuming and expensive task.  Simply utilize high res photos of vacant apartments and virtual stagers can realistically place furniture into any empty apartment.  RoOomy, a virtual staging company based in San Jose, partners with Matterport to not only stage your vacant apartments but to create a 3D tours as well.  For those property owners/managers that don't have in-house photographers or a large budget to physically stage vacant apartments, this is a great option.  Tours start at around $150 where virtual staging starts at around $300 (and goes up depending on the side of a unit), plus a monthly hosting fee.
When looking to increase occupancy and desirability of your property, upgrading your visual footprint will have a great impact.  Preparing your marketing budgets for such technology will not only increase your NOI, it can greatly enhance your brand's image.  In today's world where you have only seconds to hold someone's attention, think about using any one of the discussed technologies to stay competitive in the image (pun intended) reliant multifamily space.  Where a picture is worth a thousand words, VR, video, virtual staging and 3D technology may be worth so much more.