As a VC, our job is to speak to numerous companies, evaluate them, and determine which ones are best positioned for success. In the diligence process, many categories of questions come up, each with their own set of countless questions, but overall, we want to know 3 main things – do we like the product? Do we like the market? And do we believe this founding team will be the one to take this company to the next level? In this post, I'd like to examine the one small part of the 3rd question – how does a board of directors help round out a company's team?
First of all, what is a board of directors and what is its role in a company? A board of directors is an ally for founders. Its role is to provide a company with feedback, guidance, strategic insights, and often, relevant connections. It is important to understand that a board differs from an informal advisor (who typically at earlier stage companies) who play a similar role, but a board of directors is also a legal entity with fiduciary responsibility to the company's stakeholders. Typically, the board of an early stage company is filled by its founders, but as the company grows and raises money, its lead investors will usually take seats as well.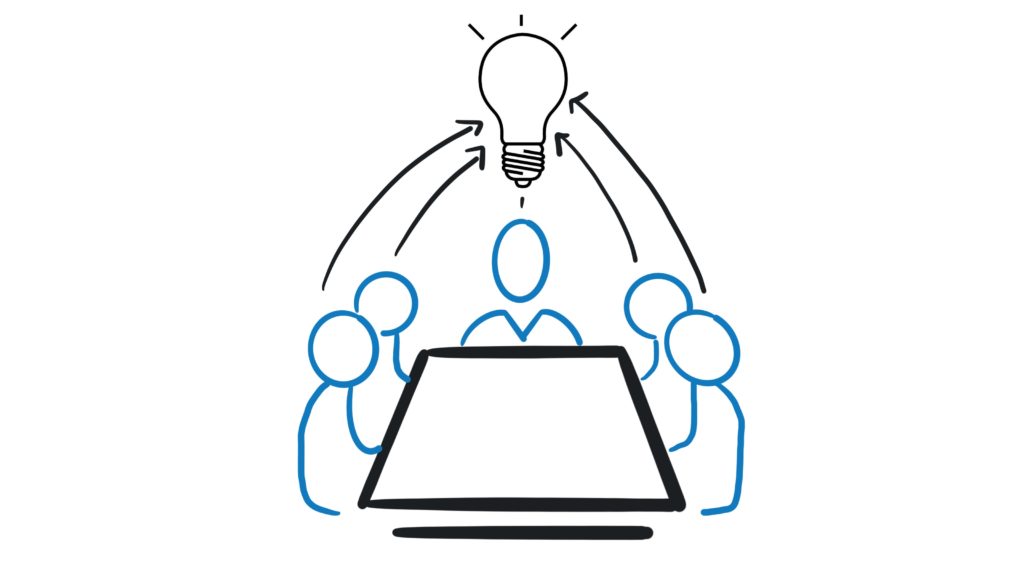 As a company's board of directors grows, its management becomes increasingly important, so most companies will hold quarterly (sometimes more) board meetings. Prior to these meetings, the company's CEO will usually send board members an agenda for the meeting (to stay on track) with a report detailing company performance and goals. During the meeting, the board will review the company's current state, where it's going, and how it plans to get there. While reviewing the state of the business is an important responsibility of the board, the board also has a duty to all company stakeholders to make key decisions, such as but not limited to – hiring the executive team, managing the fundraising process, and reviewing exit opportunities.
A bunch of conferences, books, blogs, MBA courses, podcasts, talks with lawyers and experiences with entrepreneurs later, and I have compiled what I personally think to be some useful tips for companies who are thinking about forming a board to consider:
Make sure your board isn't a single source of truth and prioritize diversity. Remember, 3 heads are better than 1. You don't want everyone to have the same viewpoint, the same network, the same experience. The same way you want your founding team to have different skillsets, you want your board to have varying perspectives.
It is important to know what you want from your board. This will help you make the right decisions when deciding which investors might make the most sense for you and can provide the most value add. Your board members will be relationships you'll have throughout the life of the company, so make sure you're choosing people who you not only like but who you are aligned with and can help you grow effectively.
Leverage your board. Your board is there for a reason, use them! You don't have to do what they say, but make sure you are listening to their opinions and taking them into account as you move forward. Whether its soliciting feedback about yourself, the product, fundraising, M&A or asking for network connections, they are there to help your company succeed. Remember that you are all on the same team.
In summary, whether an investor wants to get on one to keep apprised of progress and have a say in the company's major decisions, or a company wants one in order to facilitate productive growth and efficiency, a board is a helpful piece of a large "company puzzle" to understand.
Below are some sources you may want to reference for more information:
httpss://www.forbes.com/sites/timyoung/2019/06/23/maintaining-control-of-your-company-what-all-founders-should-know/#7a3c4fc357a5
httpss://www.forbes.com/sites/davidroth/2012/08/22/the-abcs-of-vc-funding-and-building-your-board/#12b1fa113250
httpss://www.inc.com/mark-suster/building-startup-board-directors-investors-members.html
httpss://bothsidesofthetable.com/startup-boards-ee3ad0389040
httpss://a16z.com/2019/07/19/a16z-
Venture Deals by Brad Feld and Jason Mendelson
The Business of Venture Capital by Mahendra Ramsinghani